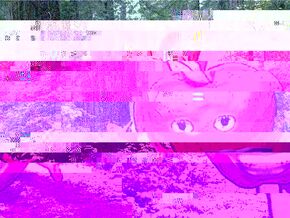 Happy's death smile is a recurring occurrence throughout the series.
Appearance
Edit
The death smile is when Happy stares at the camera and smiles, looking at the viewer. According to Gerasim, when he saw it at first, he didn't understand why it took him so long to speak. Gerasim says later that he smiles, so long that it is enough to read several pages of the Bible to him.
On Nick Jr.
Edit
It is unknown how the smile was allowed on Nick Jr. as it could've frighten children of young ages and that the show was meant for.
Ad blocker interference detected!
Wikia is a free-to-use site that makes money from advertising. We have a modified experience for viewers using ad blockers

Wikia is not accessible if you've made further modifications. Remove the custom ad blocker rule(s) and the page will load as expected.