Hi there, Loveboy01!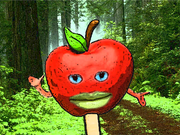 Welcome to our wiki, and thank you for your contributions! There's a lot to do around here, so I hope you'll stay with us and make many more improvements. -- Dronian
Recent changes is a great first stop, because you can see what pages other people have been editing, and where you can help. --Loveboy01
Questions? You can ask at the Help desk or on the "discussion" page associated with each article, or post a message on Dronian, or Loveboy01's talk page! -- Forenzik
Need more help? The Community Portal has an outline of the site and links to pages to help you learn how to edit.
Please sign in every time you edit, so that we can recognise an established user.
I'm really happy to have you here, and look forward to working with you!
Happy Hotel, Part 2
Edit
Do you have a plan for the plot of this episode, or do you want me or Dronian to do the plot?
HomahSamsin2024 (Talk) 20:20, December 28, 2012 (UTC)
The promo that I wrote is mentioned in Dumb Angel, so you or Dronian can write the plot based on the promo as I have a writers block. It'll be best for me to leave the other two official writers of Happy Appy to write it, I hate writers block.
Loveboy01 (Talk) 11:50, December 29, 2012 (UTC)
I'll write it at a later time.
HomahSamsin2024 (Talk) 22:49, December 29, 2012 (UTC)